Nottingham's Official Robin Hood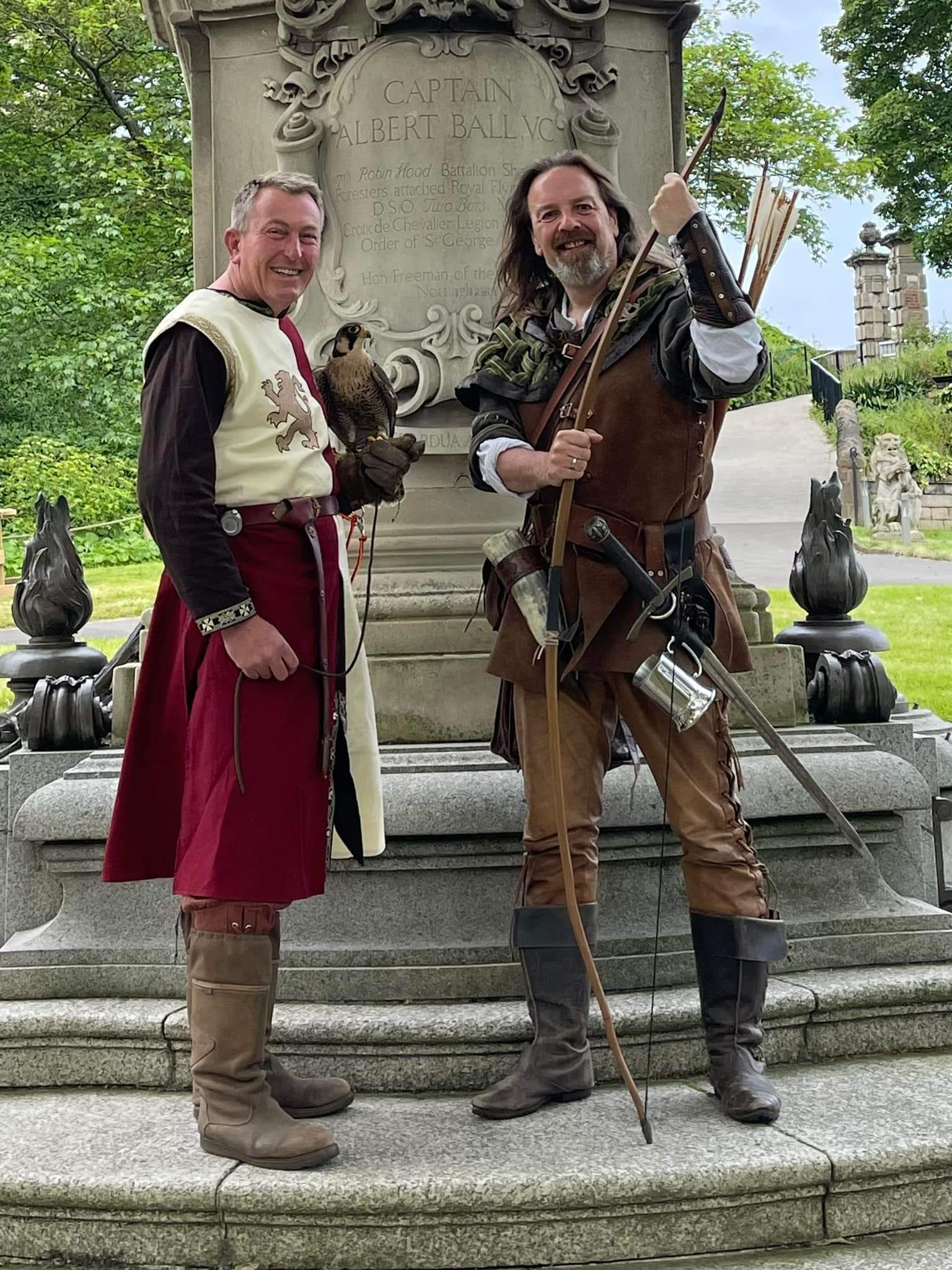 Over Thirty Years in the Hood!
Tim has been performing as Nottingham's legendary outlaw for over thirty years now and still absolutely loves it!

He has performed at countless events since starting at Nottingham's 'Tales of Robin Hood' visitor attraction and 'The Sheriff's Lodge' medieval banqueting centre including Nottingham's annual Robin Hood Pageant, the CAMRA Nottingham Robin Hood Beer and Cider Festival, Lord Mayor's parades, storytelling events, fetes and fairs, school visits, Castle, Castle Caves and City walking tours and more.

And he married Sally Chappell, his long-term friend and Maid Marian too!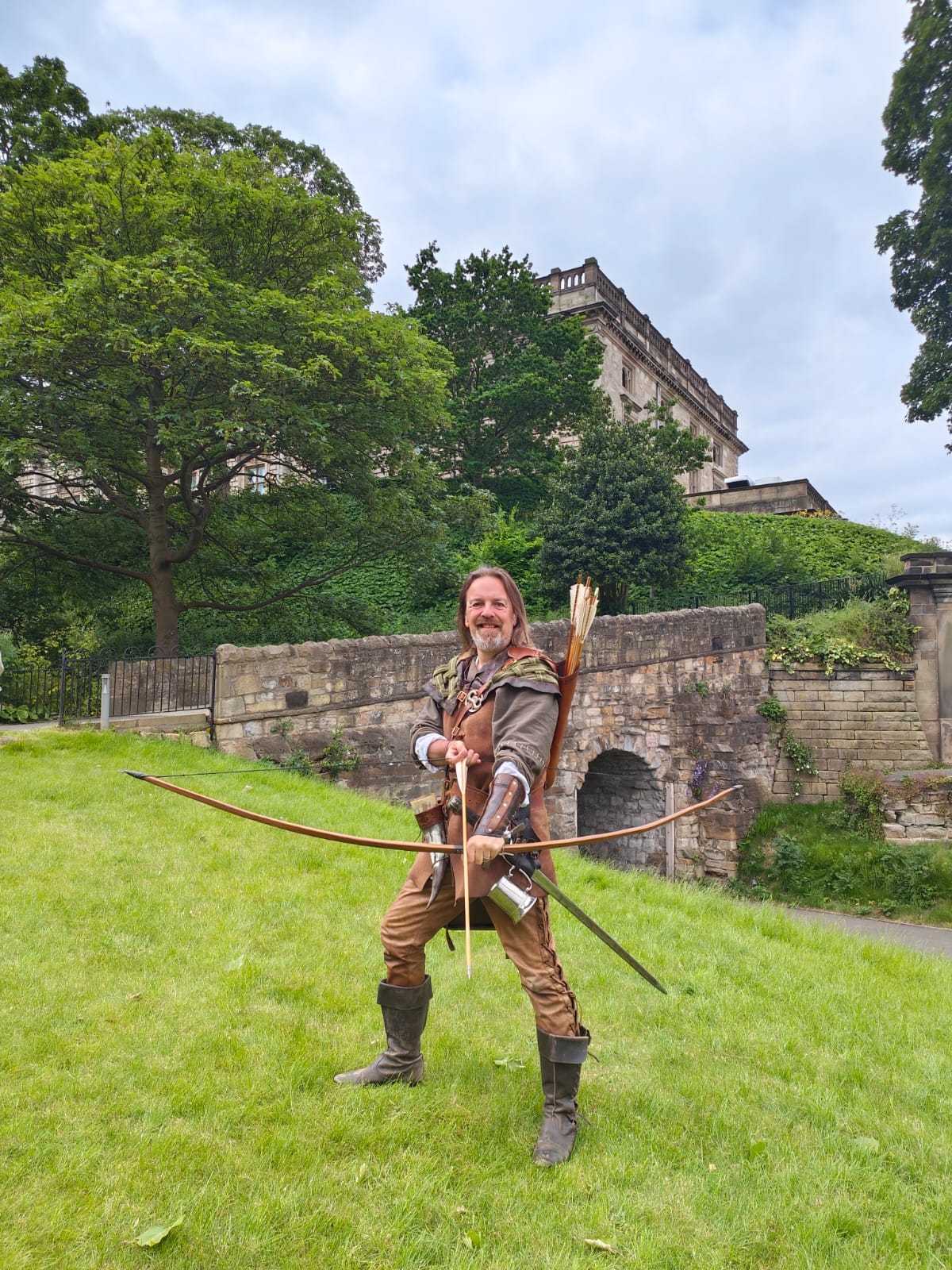 Representing Nottingham
As Nottingham's Official Robin Hood Tim is hugely proud and honoured to have reperesented the City both home and abroad including tourism promotional visits to the USA and across Europe.

He's a proud founding member of The Legion of Legends along with the Germany's Pied Piper of Hameln and Switzerland's William Tell and his work as a toursim ambassador won him a special award from The International Robin Hood Society.

Tim even performed as Robin Hood for the late Queen Elizabeth, Prince William and Kate Middleton during their 2012 Jubilee visit to Nottingham.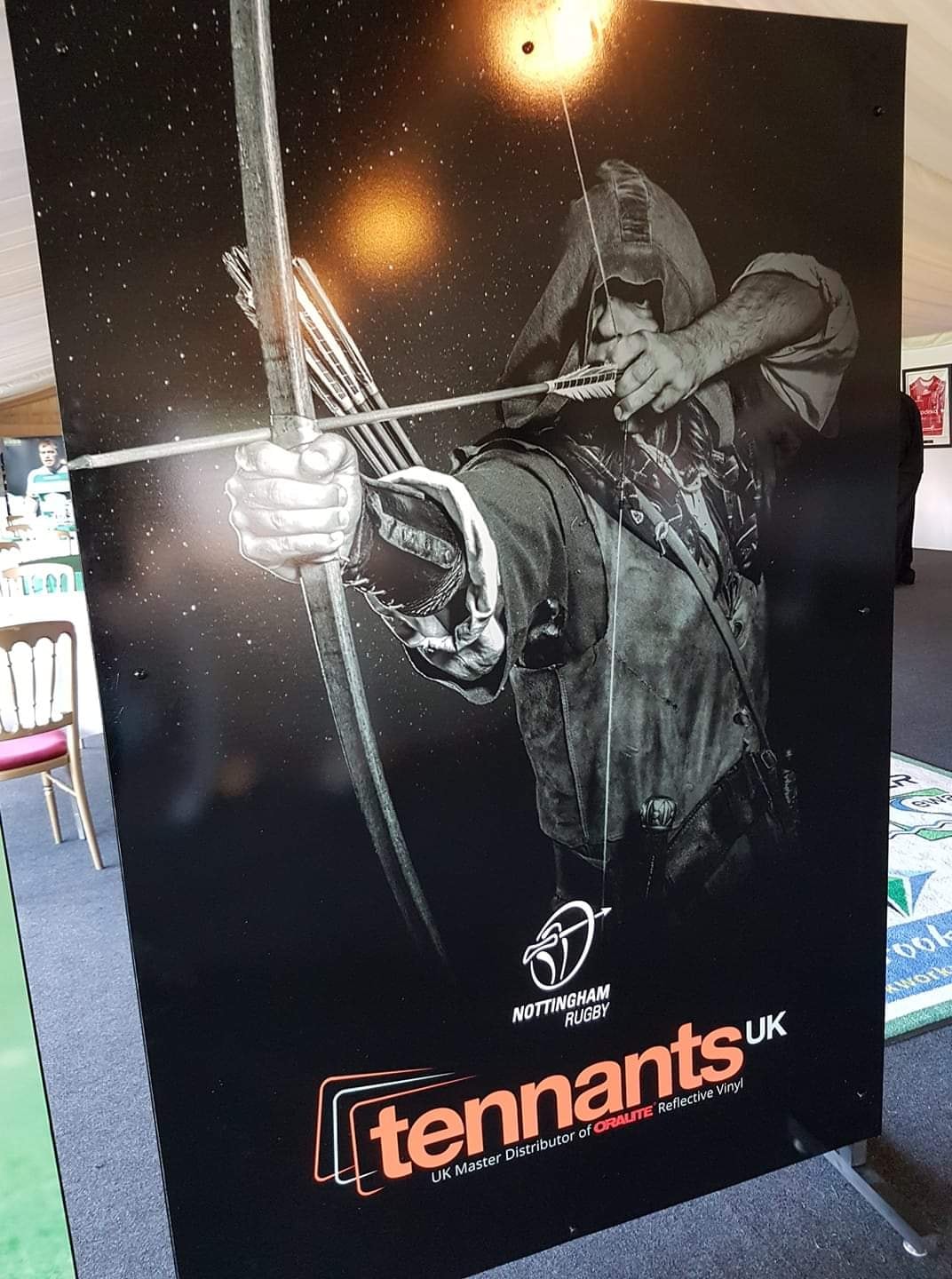 Press, media and corporate work
Tim has been frequently featured in the media including the BBC, ITV, Channel 4, MSNBC, The History Channel, Good Morning America, Australia's Channels 7 and 9 and China Central TV.

In print, almost all of the UK newspapers (including The Times) and rather bizarrely he was also featured as Robin Hood in The Wall Street Journal!

Companies he's worked for include the BBC, Red Bull, Kuoni Travel, Nottingham University, Nottingham Rugby Club, Castle Rock Brewery, Lincoln Green Brewery and many more.



Jo Davies – BBC Radio Nottingham